The Art of Culinary Diplomacy in the Mid-19th Century. Britain and Japan at the Table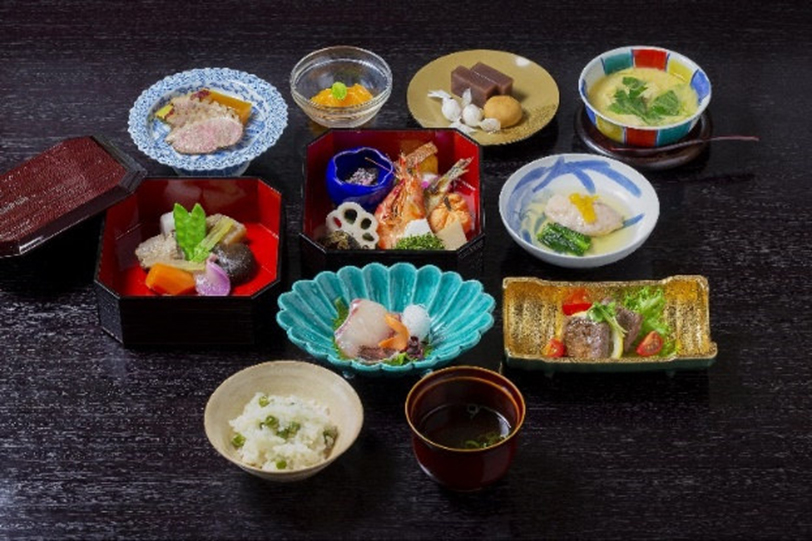 National food and cuisine are important aspects of cultural diplomacy and hospitality. Celebratory banquets and feasts have always been part of the life of politicians, ambassadors, and monarchs, who often share delicacies and elaborate dishes representing national culinary excellence while discussing political matters and international affairs. In this lecture, Professor Yoshiko Goto will explore the history of culinary exchanges between Japan and the UK focusing on a particular episode dating back to the late Edo period.
On 3 February 1867, a meeting was held at Mitajiri in Western Japan between the leaders of the Choshu Domain (modern-day Yamaguchi Prefecture), Mori Takachika and his son Mori Motonori, and Vice-Admiral George King, commander-in-chief of the Royal Navy's China Station. On the following day, Vice-Admiral King entertained the Choshu leaders aboard H.M.S. Princess Royal, anchored in Mitajiri Bay. Records survive of the food served on these two occasions. The menu served by the Choshu side included a wide variety of seafood and vegetables, while the food prepared by the British included meat dishes and puddings.
Professor Goto took on the challenge of recreating the dishes listed on the menus for these banquets. In this lecture she will offer insights into Japanese and British cooking styles in the mid-nineteenth century, studying the transformation of eating habits between then and now. In the 1860s Japan was basically self-sufficient in food production and the diet of most Japanese people consisted mainly of domestically produced grain. After the Meiji Restoration, many new ingredients and foods came into Japan from other countries, stimulating a sudden change in the eating habits.
Professor Yoshiko Gotō, is a Professor in the Faculty of Education at Yamaguchi University. Born in Hofu City, Yamaguchi Prefecture, Professor Goto completed a master's degree and a doctorate on Food Science and Nutrition at Nara Women's University. Her field of expertise is food science and nutrition, with a particular research interest in the region of the Choshu Domain at the end of the Edo era.
Date: 16 September 2019, 6:46pm
Venue: The Swedenborg Society, 20-21 Bloomsbury Way, London WC1A 2TH