The Catcher on the Shore やぎの冒険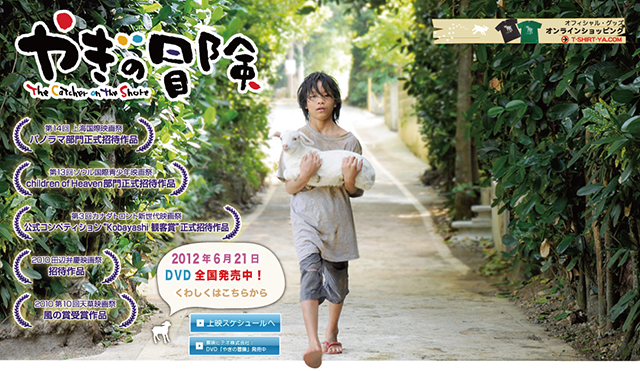 In Okinawa there is a tradition of eating goat.
This tradition has been in decline in urban areas but goats are still kept in various places. Nowadays, they are seen more as pets, rather than food.
This film is set in Yanbaru, a forested area in the north of Okinawa island.
A goat that had been raised for human consumption managed to run away unexpectly.
This film, at times humorous and at times serious, portrays the growth of a boy through learning about the importance of food.
This film is showing as follows:
Title: The Catcher on the Shore (with English subtitles)
Date: 31st January 2015 / doors open at 13:15 – the film starts at 13:30
Venue: Nippon Club, 6 Saint Alban's Street, London, SW1Y 4SQ