The Changing Taste for Japanese Crafts in the West (1867-1910): Professor Shigemi Inaga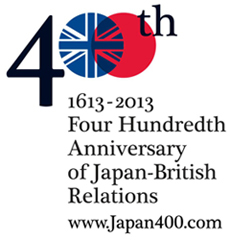 Japanese crafts provoked a sensation in terms of aesthetics in the second half of the 19th Century. Japonisme is the term designating this phase of the history of taste. However, this so-called Japonisme was not monolithic but included several conflicting phases. This talk will discuss one of the drastic paradigm shifts experienced in the early reception of Japanese aesthetics. In the field of ceramic arts, most Western collectors continued to appreciate Japanese porcelain as an extension of Rococo Chinoiserie. However this traditional value judgment was put into question around 1876-78, when Japan began to introduce historical tea pottery at the Universal Exhibitions. This shift not only caused controversies among western collectors but also opened up an unexpected way to the fin-de-siècle aesthetic known as Art Nouveau. The talk will illustrate this evolution in taste in reference to Henri Focillon's text on 'In praise of Hands'.
Professor Inaga is a specialist in comparative culture, history of cultural exchange and has published widely on Japonisme and traditional crafts. He is the editor of Traditional Arts and Crafts in the 21st Century (2007), based on a conference held at the Nichibun in Kyoto the previous year.
Date: 7 June 2013, 17.30 – 19.00pm
Venue: Seminar Room 3, Sackler Wing, The Victoria and Albert Museum, Cromwell Road, South Kensington, London SW7 2RL
E-mail: k.royall@vam.ac.uk
Web: http://www.vam.ac.uk
Organiser: The Victoria and Albert Museum