'The Chinatown Restaurants Passport' at Terracotta Festival 2012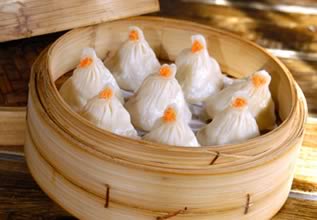 Terracotta Far East Film Festival is introducing….'The Chinatown Restaurants Passport'
This is a pre-paid pass offer for those attending Terracotta Festival only and contains 8 set meals at different restaurants in Chinatown, for 1 person for £60 during the festival. This is a separate, additional pass from the Festival Pass.
Experience a range of different cuisines in between films. A perfect compliment to accompany the range of films showing at the festival!
Available to purchase at the any of the 8 participating restaurants in the Chinatown area: Dumplings Legend , Empress of Sichuan , Suki, New Fook Lam Moon, Manchurian Legends, Leong's Legend, Leong's Legend Continues, Wulumuchi, Hi Sushi (Soho).
How it works:
* Each 'Passport' contains 8 Food Passes, and each Food Pass gives the passport-holder a fixed 1-person meal set, featuring the chosen restaurant's signature dish.
* Each Food Pass can be redeemed from any one of the 8 participating restaurants.
* Passport holders do not have to pay for anything unless they order additional items. No service charge will apply.
* Each Food Pass can only be redeemed once, on the specified date, at any chosen participating restaurant.
* Food order must be placed before 6:00pm daily.
* For people with special dietary requirements (e.g. vegetarians), please inform the restaurant staff in advance, in order for them to provide a suitable replacement dish.
Terms & Conditions:
* The Chinatown Restaurant Passport is offered in conjunction with, and not sold by, Terracotta Festival.
* Please enquire at participating restaurants for full terms & conditions.
For more information, visit the festival's website at: www.terracottafestival.com
For information on the venues and restaurants: http://terracottafestival.com/venues