The Emperor System in Japan. Origins, Evolution and the New Imperial Era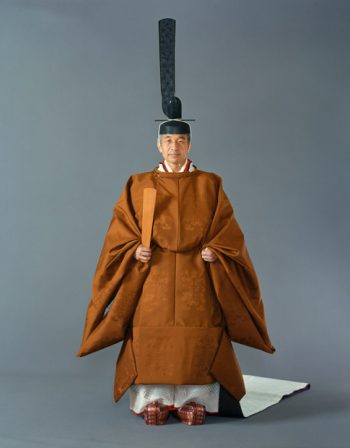 Emperor Akihito's abdication in favour of his son Crown Prince Naruhito has re-ignited a many-sided debate about the fundamental values of Japanese society and the state itself. Some commentators see Emperor Akihito's attempt to modernise the image of the Imperial family and present a liberal face on peace and reconciliation issues as at odds with Prime Minister Abe's desire to amend the postwar Constitution and assert Japan's national interests more forcefully. Others see this as a more natural progression in line with that of other monarchies.
At this moment of transition to a new imperial era — Reiwa or 'auspicious peace' — William Horsley considers the evolution of the 'emperor system' from its early origins through the Meiji constitution's designation of the emperor as 'sacred and inviolable', the Emperor-based propaganda of the Pacific war period and the establishment of a quasi-permanent conservative polity after Japan's defeat in 1945. William will argue that the long, unbroken tradition of the Japanese monarchy has helped shape the distinctive characteristics of today's nation – loyal respect for authority, the exercise of real power from behind-the-scenes, an apolitical society, and the enduring wish of some conservative nationalists to restore a more native Japanese value system.
Date: Thursday 23 May 2019 6.45pm
Venue: The Swedenborg Society, 20-21 Bloomsbury Way, London WC1A 2TH