The Film Compendium on the Japanese Mingei Movement – A presentation by Canadian film maker Marty Gross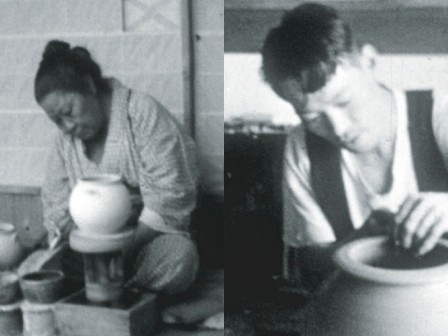 Marty Gross has been restoring and enhancing a selection of rare films on pottery-making in Japan. This collection begins with a film made by Bernard Leach in 1934. Segments from the films will be presented documenting what Bernard Leach, Shoji Hamada and Soetsu Yanagi were actually seeing as they developed their thinking on mingei.
Marty Gross is a consulting producer for companies based in North America, Europe and Asia, with focus on Japanese art, film, theatre and crafts. His company, Marty Gross Film Productions, Inc. (founded in 1975), manages one of the most comprehensive websites devoted to films on Japanese cultural and historical subjects. Since 1974, he has produced and directed films (including As We Are, Potters at Work, The Lovers' Exile), restored archival films on Japanese arts and crafts (such as The Leach Pottery, Mashiko Village Pottery, Japan 1937), conducted numerous interviews, produced documentaries and coordinated publication of books on the history of Japanese cinema and on Japanese animation.
Date: Monday 20 June 2016, 6.45pm
Venue: The Swedenborg Society, 20-21 Bloomsbury Way, London WC1A 2TH