The Japanese Festival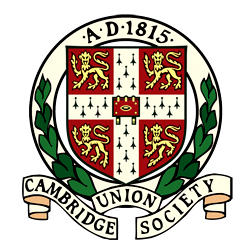 We will be hosting a four-day festival to honour Japan's cultural and artistic contribution to the world. The event will mark Japan's Golden Week and will be the largest event of its kind held at the University of Cambridge. The event is in conjunction with the Cambridge Union Society, the Anglo-Japanese Society, and has the collaboration and sponsorship of several other groups.
Wednesday 2nd May: Lecture series on Japan, featuring:
Alan MacFarlane (Professor Emeritus, King's College, Cambridge);
Barak Kushner (Fellow, Faculty of Asian and Middle Eastern Studies);
Diana Yukawa (award winning solo violinist).
Thursday 3rd: Debate night, featuring the world-famous Cambridge Footlights (alumni include Stephen Fry, Sasha Baron Cohen, Hugh Laurie and David Mitchell)
Friday 4th: Japanese cinema, featuring classics such as Akira Kurosawa's 'Seven Samurai', Hideo Nakata's 'Ring', and Hayao Miyazaki's 'Spirited Away'.
Saturday 5th: The Japanese Bazaar during the day and a closing party at night featuring three floors of events including aikido and kendo showcases, a fashion show, DJs, animations, video games and a tea room.
Throughout the Golden Festival we will exhibit artwork and photography from a number of groups.
We are always looking for more participants, so please contact us at ents@cus.org should you wish to get involved!
Date: 2 – 5 May 2012
Venue: The Cambridge Union Society, 9a Bridge Street, CB2 1UB, Cambridge
E-mail: ents@cus.org
Tel: 07584318741
Web: http://www.cus.org
Admission: Most free: we will charge entry to the party.
Organiser: The Cambridge Union Society