The Lie of the Land – Rethinking Landscape Painting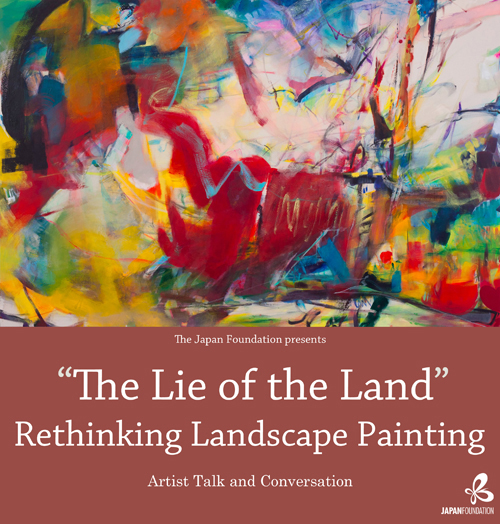 Considered to be a category of art that is an objective and concrete representation of specific sites, landscape painting might be seen as quite a traditional art practice. The question of the relevance and necessity of the expression of the land and landscape paintings is however of pressing interest to many modern artists and critics. With the golden age of English landscape painting led by Turner and Constable and the heyday of Japanese ukiyo-e wood blocks prints representing nature now being seen in a nostalgic light, how can contemporary subjects and techniques associated with landscape art highlight modern society's relationship with our environment? Has the all-important artist's gaze towards their surroundings been devalued? Should landscape art just be deemed passé or be allowed to reconstruct itself?
Bearing these issues in mind, The Japan Foundation has invited artists from both Japan and the United Kingdom to discuss the current practices related to landscape art, and look at the legacy of this considered medium and its place in contemporary art history. Referring to the invited artists' works and the concepts behind them, this event will raise questions about the way that landscape painting is appreciated by present audiences and artists, taking stock of how this genre has evolved, as opposed to other painting styles, as well as examine what the future may hold.
Date: 11 September 2015 from 6.30pm
Venue: The Art Workers Guild, 6 Queen Square, London WC1N 3AT