The London Korean Film Festival 2012: A Barefoot Dreams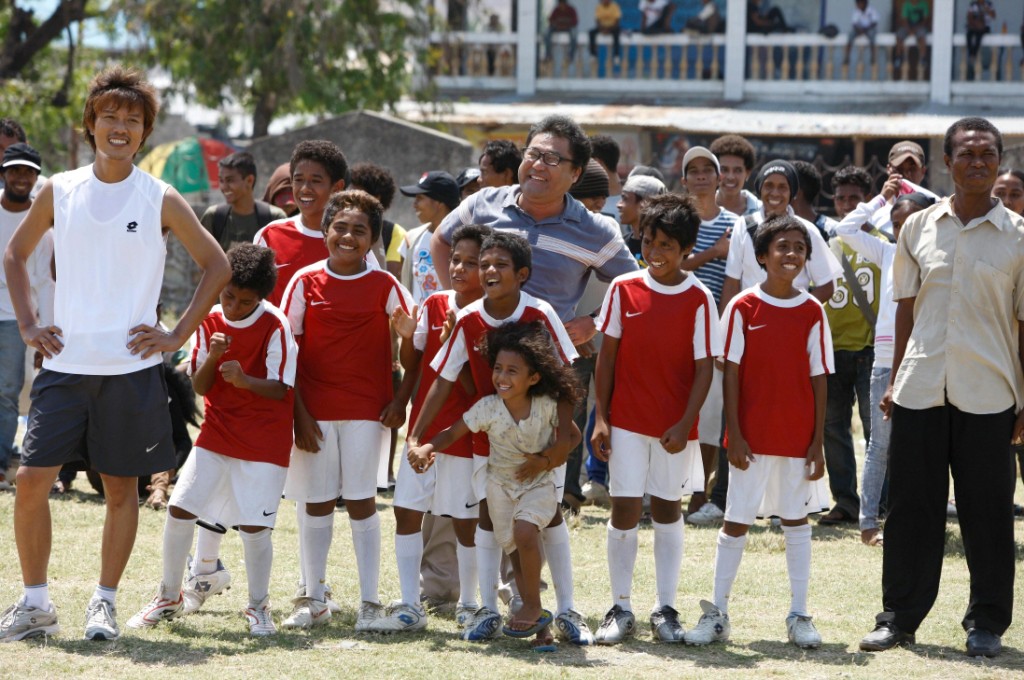 KIM Won-kwang used to be a promising soccer player but now he's a struggling businessman who's often mistaken for a con man. With nothing to lose, he ventures out to East Timor, the land still recovering from the civil war for his last chance. He thinks he is heading to a land of opportunity to set up a football shoe store to discover that no one can afford what he's selling. He decides to let the kids have the shoes and pay him a dollar per day for 2 months but even that's too much for the poverty-stricken boys.
With the store being neglected, KIM ends up coaching the kids and even forms a team with them. But it isn't an easy road as some of the kids are at each other's throat because their families, scarred by the civil war. KIM believes in them and decides to take them to the international tournament.
Date: Sunday 11th November 13:30
Venue: London Odeon Panton St