The London Korean Film Festival 2012: Masquerade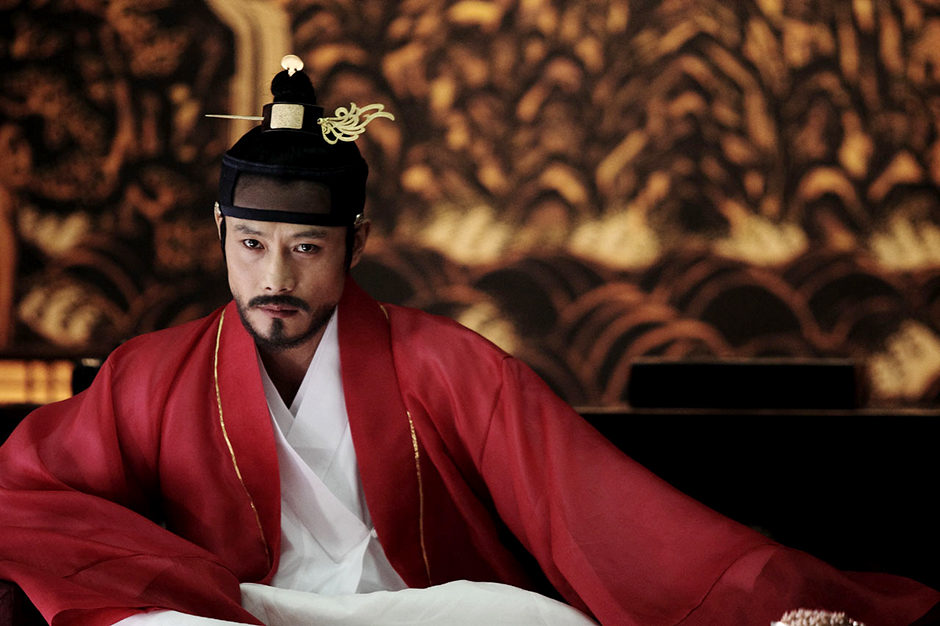 Korea's most notorious ruler, Joseon King Gwanghae, left a legacy marred in actions motivated by paranoia after constant threats of assassination and political rebellion. Surviving accounts of his sixteen year reign have revealed there is a missing fifteen days where Gwanghae cannot be accounted for. Shortly thereafter the King's demeanour and attitude drastically changed for the better. What brought on this monumental change? That is what Masquerade looks to reveal.
Driven by paranoia, the 15th ruler of Korea's Joseon Dynasty, King Gwanghae, sends out his chief secretary Heo Gyun to find a perfect double to safeguard the never ending threat of assassination. Heo Gyun finds a performer of satirical farces, Ha-seon, who bears a remarkable resemblance the King. Gwanghae's paranoid delusions prove true as he is poisoned and falls into a coma. The chief secretary proposes that Ha-seon must fill the role of the King until their monarch recovers, so begins the process of grooming of Ha-seon to fully impersonate the country's ruler. While assuming the role of ruler at his first official appearance, Ha-seon begins to ponder the intricacies of the problems debated in his court. He is fundamentally more humanitarian than Gwanghae, so uses his new found power to help the lowliest of his subjects which slowly changes the tense morale in the palace for the better. Over time he finds his voice and takes control of governing the country with real insight and fair judgments. Even the chief secretary is moved by Ha-seon's genuine concern for the people, and realizes he is an infinitely better ruler than Gwanghae.
However, the King's chief opposition notices the sudden shift in the king's behaviour and starts to ask questions.
Masquerade applies the 'Prince and the Pauper' story to this fictional biography of one of Korea's most famous King's and the mysterious fifteen missing days. The paranoid King and the kindly performer are both played by the, now globally, famous, Lee Byung-hun with Masquerade bringing the megastar newfound success in America after its recent release.
Date: Saturday 10th November 19:00
Venue: London Odeon West End