The London Korean Film Festival 2013: Mise-en-scene Short Films 1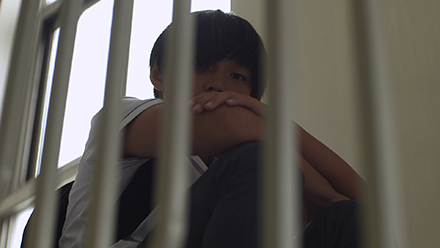 Date: Saturday 9th November 20:45
Venue: London Odeon Panton St
The Line
Dir: Kim Soo-jin
Cast: Lee Myung-ha, Choi Kyu-young
S.Korea, 2013, 27mins
On an ordinary day, Yoon-jin(26) finds Ji-hoon(14) crouching down on a stair in the hallway in front of her house.
Director's Note
What is true 'good will?' Does the good will mean that we practice good deeds within our ability? Is it wrong to be willing to do things beyond our capacity? I wanted to take time to think over what 'good will' of people actually is in the first place.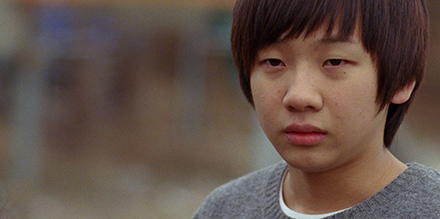 Two Boys and a Sheep
Dir: Lee Hyung-suk
Cast: Kim Jae-yun, Choi Da-sol, Ko Kwan-jae, Kim Hong=jo, Yoon Hee-cheol
S.Korea, 2013, 18mins
Two different love stories on two boys, a man, a woman, and a sheep.
Director's Note
There are numbers of love stories floating around in the air. Thus, they sometimes collide, conflict, and switch the direction unexpectedly.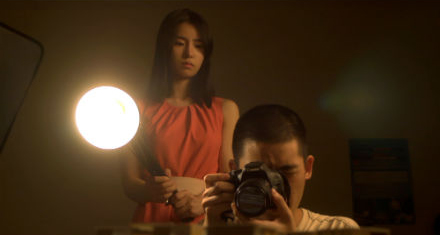 When September Ends
Dir: Ko Hyung-dong
Cast: Lim Ji-yeon, Cho Hyun-cheol, Yoon Hee-jin
S.Korea, 2013, 23mins
On the day before a deadline, Sun-young's floor plan for a design contest gets missing. Sun-young accuses Ji-yeon of stealing it, and Seung-jo takes on Ji-yeon's side.
Director's Note
The amount of time I have lived, the things that I have loved.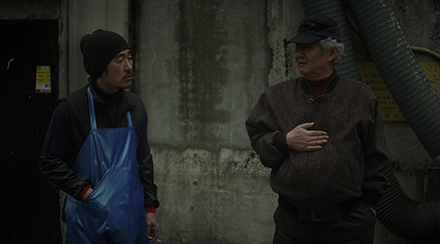 The Way Back
Dir: Kim Hal-la
Cast: Ha Sung-gwang, Lee Seung-ho
S.Korea, 2013, 23mins
A' feels uncomfortable with his uncle staying around in his house for too long. He definitely feels sorry for the old folk having nowhere to go in the city, but living with an uncle is still pain in his neck.
In search for his uncle's future residence, 'A' reads an article about a place for seniors without a family. 'A' suggests his uncle to act like an Alzheimer patient and to check into a public nursing home. After hours of practicing acting, they go out to a park, waiting for cops to notice their performance…
Director's Note
I once saw my grandfather setting up his own table. In the old kitchen he was frying his egg and from his back, I witnessed the moment where his past and future cross and the days left for him seem so fragile. That evening on my way home, I thought about the amount of time that was left for him.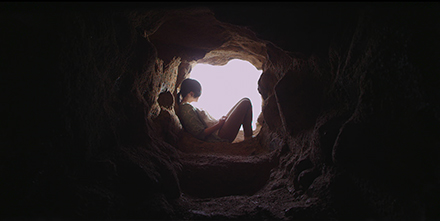 When the Moon is on the Wane
Dir: Jung So-young
Cast: Lee Min-ji, Kim Do-hyeong
S.Korea, 2013, 24mins
Jea is left all alone in a town where the foundation layer of it sinks down. She gets more anxious minute by minute as she waits for her runaway brother, and the house gets more tilted inch by inch.
Director's Note
Anxiety sprouts from our mind. It shakes off the very foundation of our mind and digs deep into our memory. At first, it occupies a small space inside our heart, and then spreads out like nothing else. At last, it takes us over.