The Man who Knew about Furnaces: Thomas Walton (1833-1897), a British glassmaker in early Meiji Japan – with Sally Haden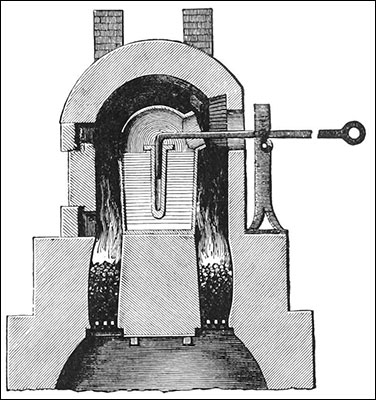 In the spring of 1873 the foundations for a revolutionary new glass factory were laid in Shinagawa, Tokyo, the like of which had never been seen in Japan before. Employing British experts and, within ten years, making all kinds of common and industrial goods, it completely transformed the Japanese approach to glass, and set the seed for the country's primary role in glassmaking across the world today. This lecture presents the story of one of those British men, Thomas Walton, the man who knew about furnaces.
At the time, Japanese glass craftsmen understood very little about how glass was then being made in Europe, where ordinary products such as glass for windows, the domestic table and science had long been mastered. But from about the 1860s as Japan began to modernise, they wanted to learn all the latest Western techniques, recipes and fashions so they could bring to market the kinds of glassware which modern Western countries had.
The beating heart of any glass factory is a set of furnaces, and it was Thomas Walton from Manchester, England, who shouldered the responsibility of setting up Japan's first Western-style industrial glass furnaces in the 1870s. This illustrated lecture will explore his background in the Victorian glass industry, his interesting experience at Shinagawa and the significance of his contribution to Japan.
Date: Monday 18 December 2017 6:45pm
Venue: The Swedenborg Society, 20-21 Bloomsbury Way, London WC1A 2TH