The Medieval Fan Game – Tosenkyo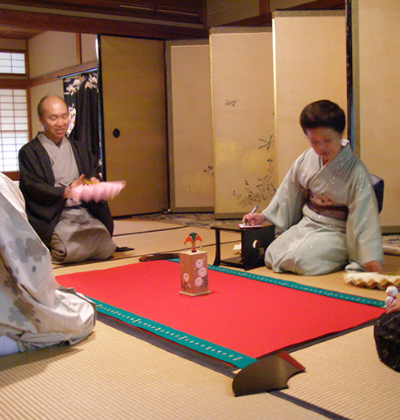 Tosenkyo is a medieval Japanese fan game enjoyed by the nobility and is still played today. During this special evening, guests will learn about Ishizumi & Co Fans, a bespoke fan company, the history, rules and variations surrounding the fan game of Tosenkyo and, at the end, have a chance to try playing the game.
There will be fans from Ishizumi & Co for sale at the end of the evening. This event also includes the usual optional tour of the Hall. The Japan Society will handle registration and no tickets will be issued.
To reserve your place, please call the Japan Society office on 020 7828 6330 or email events@japansociety.org.uk
Date: Tuesday 29 October 2013, 6.30pm
Venue: Lodge Room No. 11, Freemasons' Hall, Great Queen Street, London WC2
Fee: £12 for members of the Japan Society and their guests / £15 for non-members
Booking deadline: Friday 25 October