The Meiji Restoration from the British Perspective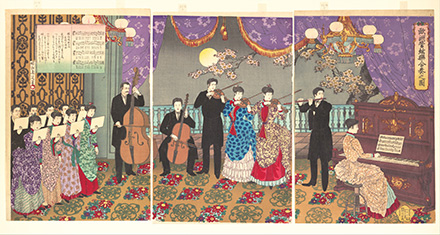 For its second event marking the sesquicentennial of the Meiji Restoration, the Japan Society is delighted to welcome three scholars and researchers who will focus in this session on contemporary British connections with Japan.
In their talks, Lesley Downer, Ian Ruxton and David Warren, will consider the period leading up to and immediately following the Meiji Restoration. They will look at the impact of the West, first America and then Britain and other European nations, on the course of events. From the broad perspective, the focus will switch to Ernest Satow, British diplomat in Japan, who was the great reporter on the political situation in Japan. How accurate was his information? What role did he actually play in mediating between factions in Japan? Do we over-estimate his importance or, indeed, Britain's special friendship with the Meiji government?
The diverse approaches taken by novelist, historian and biographer in researching their subject matter will inform the three presentations during this special session. They will be followed by a panel discussion, with audience question and answer.
Date: Thursday 6 September 2018 6.30pm
Venue: Japan House London, 101-111 Kensington High Street, London W8 5SA