The nightmare – troubled sleep in tsunami evacuation shelters in Yamada, 2011 – Brigitte Steger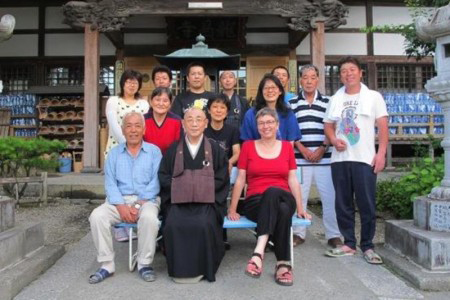 'Ato wa neru dake' – 'And then all that's left to do is to sleep.' This is how two middle-aged women ended their summary of life in a small tsunami evacuation shelter in Yamada, Iwate Prefecture. Talking in mid-July, four months after the large tsunami and fires of March 2011 had completely destroyed their houses, they had found a daily routine of household chores and some stability. Sleep seemed a simple matter.
However, during the night(s) immediately following the tsunami not a single person was able to sleep peacefully. Their sleep was disrupted by continuous aftershocks, lack of comfortable bedding, cold, dirt and crowds of often noisy strangers. They were haunted by anxieties over the whereabouts of loved ones (or the assumption of their death) and by ghosts; they were bewildered that they had lost their homes and livelihoods.
Based on narrative interviews and participant observation, this lecture explores life in the shelters, in particular the sleep habits and sleep problems of tsunami survivors living in evacuation shelters in Yamada. It analyses the vulnerability of sleepers and how people were gradually able to find restful slumber.
Brigitte Steger is Senior Lecturer in Modern Japanese Studies at the University of Cambridge. Her research interest lies in the cultural and social embeddedness of seemingly natural, bodily matters and in daily – and nightly – life.
In early summer 2011, she stayed at a tsunami evacuation shelter in Yamada, Iwate Prefecture, to explore how people were coping with their situation. Steger's most recent publications include: Manga Girl Seeks Herbivore Boy (ed. with A. Koch, 2013), Sekai ga mitometa Nippon no inemuri (2013), and Japan Copes with Calamity (ed. with T. Gill and D. Slater, in Japanese and English, 2013).
Date: Monday 20 October 2014, 6.45pm
Venue: The Swedenborg Society, 20-21 Bloomsbury Way (Hall entrance on Barter St) London WC1A 2TH