The premiere screening of One Fine Day (2012) 화창한 날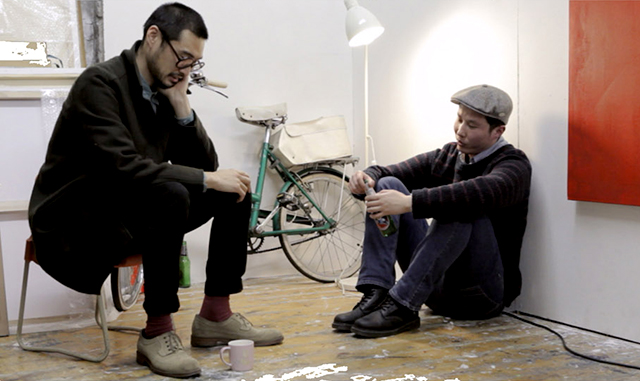 Alpha Art Association is pleased to announce the premiere screening of One Fine Day(2012), Hwa- chang-han Nal 화창한 날 in Korean, written and directed by Ingeun Kim. One Fine Day is his debut short film on the life of a Korean artist living and working in London. As a London-based Korean artist himself currently working towards an MA degree in visual communication at the Royal College of Art, Ingeun Kim portrays internal frustrat ion and intricate relat ionships with art and people with his subject ive point of view.
Displaying Kim's unpretentious style, the film follows Ilsu (Ilsu Hwang), a young Korean man, whose circle of life revolves around London as he works and lives in the city as an artist. He meets Gemini Kim Chee (Gemini Kim) for the f irst t ime at a party, an art ist who f inds the conversat ion with Ilsu discomfort ing.
The director describes the film as below:
My first short narrative film entitled "One Fine Day" was born out of a momentary desire to investigate a different medium of expression, somewhat distanced from what I had created as an artist. I wanted to explore the effects of a self-conscious artist in relation to others, his perspective in response to others and vice versa. […] It was made from a sense of purely the desire to attempt something that served as a distraction from my life creating art. An escape from my everyday life in the art world by making a story about everyday life in the art world.
Date: 8th Dec. 2012. Sat. 3pm
Venue: The Forge | 3-7 Delancey Street, London, NW1 7NL
Fee: Free entry with RSVP by email: admin@10aaa.co.uk
Organiser: Alpha Art Association (Dani Daeun Kim & Yovi Jisun Song)