The Sumo Run, raising money for UK charity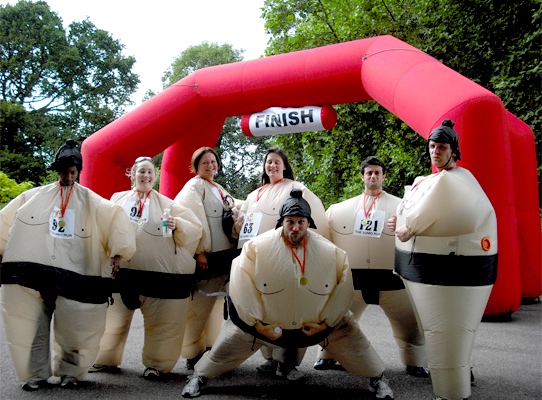 The Sumo Run is a 5km charity fun run which sees participants dressing up in inflatable sumo suits and raising money for UK educational charity Gemin-i (www.gemin-i.org).
The 2010 London event broke a Guinness World Record for the Largest Number of People Dressed as a Sumo! This year, the Manchester event is taking place on the 21st of April 2012, whilst the London event is on the 23rd of June 2012.
You can watch a video of our London Event here: http://vimeo.com/14825123
The Sumo Run is a bit different from your normal running event – for a start when have you ever seen 200 sumo's running around a park? It's great fun, a brilliant opportunity to have a day out with friends and family, and something everyone can take part in. Best of all, 100% of the money raised goes directly to charity.
If you think this is something you would be interested in, please sign up at www.sumorun.com.
Don't hesitate, inflate!