The Truth About…Ninjas – Talk and Demonstration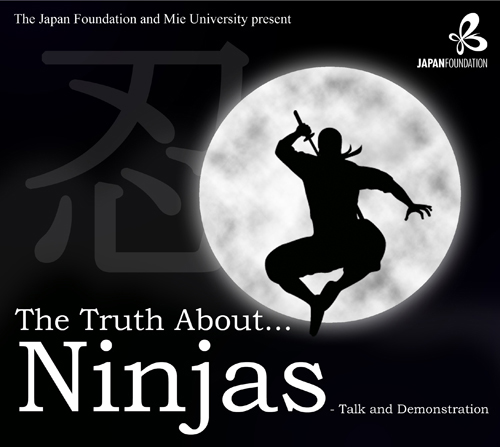 Ninjas are widely-known across the world and through modern depictions from Hollywood movies to anime such as Naruto, they have become an important and iconic part of Japanese history and culture. However looking beyond these cultural representations, how much do we know about the reality of these mysterious and elusive historical figures?
In this special talk, Prof Yuji Yamada, Mie University, Japan, will talk about the origin and history of the ninja, or shinobi as they are more accurately known, based on unpublished research he has conducted. Looking into the true duty of shinobi he will explain how this profession transformed according to changes in circumstances in Japan.
After the presentation, Jinichi Kawakami, considered to one of the very last ninjas, will demonstrate what is needed to become a ninja, including some of the poses, moves and also the rigorous physical and mental training involved.
This event will be a fun and informative session for those interested in the history of the true ninja and those who want to know more about this enigmatic profession!
Date: 17 November 2014 from 6.30pm
Venue: The Japan Foundation, London