The UK-Japan Alliance during World War I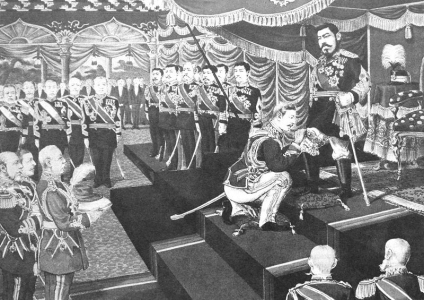 One hundred years after the start of the First World War, this seminar presents two different points of view on a turning point in the Anglo-Japanese Alliance.
Dr Ayako Hotta-Lister will talk about the alliance in a more positive light. Being an ally of Britain, Japan was asked to participate in the First World War at an early stage, successfully defeating Germany in the Far East. Some Japanese leaders, however, were pro-German, or sympathised with the German position in various ways. Britain was well aware that such sentiments were prevalent in some quarters in Japan, and Dr Hotta-Lister will outline Britain's efforts to bring Japan back to the Allied side.
Dr Anthony Best will explain that in later years Britain lauded Japan for its help during the conflict, but the reality was somewhat different. By the end of 1915 the alliance was under serious strain due to rising British resentment of Japan. It might be thought that this arose in response to Japan's Twenty-One Demands on China, but Japan had also decided to veto Chinese entry into the conflict on the Allied side. From this point on, the British officials who dealt directly with East Asian affairs looked upon Japan with suspicion, with the result that in 1920-1, they were very ambivalent about whether the alliance should be renewed.
The seminar will be chaired by Professor Ian Nish, himself an expert in the period.
Date: 3 April 2014 (6:00 – 7:00pm)
Venue: Daiwa Foundation Japan House, 13 – 14 Cornwall Terrace, London NW1 4QP
Tel: 020 7486 4348
Email: office@dajf.org.uk
Web: http://www.dajf.org.uk
Organiser: The Daiwa Anglo-Japanese Foundation