Thinking for Oneself. Individuality in Early Modern Japan, with some memories of Carmen Blacker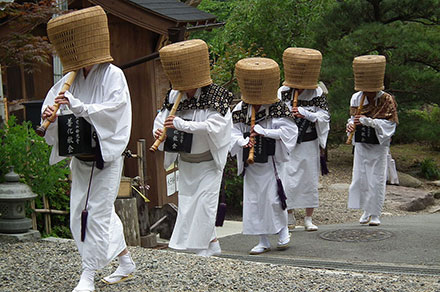 For this year's Carmen Blacker Lecture we are delighted to welcome Peter Nosco, Professor of Japanese History and Culture at the University of British Columbia. The Carmen Blacker Lecture Series honours the memory and scholarship of Carmen Blacker (1924-2009) and is organised jointly by the Sainsbury Institute for the Study of Japanese Arts and Cultures and the Japan Society. Each year a senior scholar is invited to speak on a theme related to Blacker's research in the area of Japanese religion and folklore.
In his most recent published work, Nosco has attempted to challenge a number of long-standing assumptions regarding various aspects of Japanese society before the Meiji period. Looking at the construction of individual identity, the aggressive pursuit of self-interest, the defiant practice of forbidden religious traditions, the widespread interest in self-cultivation and personal betterment, new understandings of happiness and well-being, and the embrace of "neglected" counter-ideological values, Nosco has argued that taken together these point to higher degrees of individuality in early modern Japan than has generally been acknowledged, and perhaps higher levels than one finds in Japanese society today.
In this annual Carmen Blacker Lecture for 2018, Nosco attempts to synthesize and summarize his broader argument; and in an Afterword, he reflects on Dr. Carmen Blacker, her influence on him, and especially how she taught him what it means to think for oneself.
Date: Monday 16 July 2018 6.45pm
Venue: The Swedenborg Society, 20-21 Bloomsbury Way, London WC1A 2TH