Third Thursday Lecture: Innovating tradition – Conservation of Japanese Scroll Paintings in Britain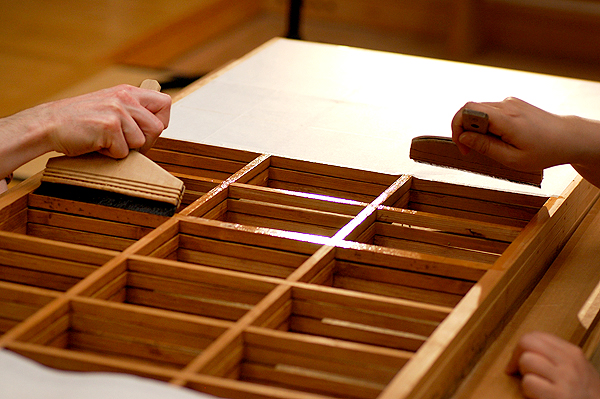 The British Museum's Hirayama Studio is responsible for the care and preservation of over 5,000 Japanese paintings on paper and silk. The conservation of these paintings began in the early 20th century and a specialist Eastern Pictorial Art Conservation Section was created in 1980. Since then Museum staff have conserved and mounted paintings in the manner practised in Japan and kept abreast of information about new materials and techniques in Japan.
Japanese paintings conservation and mounting is a centuries-old craft and the skill and techniques are learned over a ten-year apprenticeship system. This tradition may seem conservative but in fact it has been changing with the influence from western conservation in the last fifty years. It's getting more academic and the conservator's job is becoming well known in public eye, however does this mean a decline in skills?
This talk will describe the museum conservator's work with practical treatment examples from a current collaborative project with Japanese colleagues and introduce the Japanese apprenticeship system from the speaker's experience.
Date: 21 February 2013, 18:00
Venue: Hostry, Norwich Cathedral, Norwich NR1 4EH
Tel: 01603 624349
Fax: 01603 625011
Email: sisjac@sainsbury-institute.org
Web: www.sainsbury-institute.org
Organiser: Sainsbury Institute for the Study of Japanese Arts and Cultures