Third Thursday Lecture: Kofun after the Kofun Period: biographies of ancient burial mounds in Japan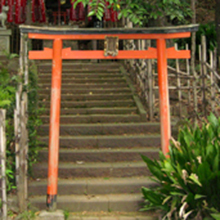 There are approximately 160,000 identified kofun, or ancient burial mounds built from the 3rd to the first half of the 7th century CE (Kofun period), in Japan. The archaeology of kofun is often considered a key to understanding state formation in Japan and large numbers of Japanese archaeologists specialise in their study. While it may seem natural that archaeologists studying kofun are interested in how they were 'originally' built and functioned, far less attention has been given to what happened to these mounds after the Kofun period, with the exception of some considered to be the final resting places of Emperors. This talk takes a biography approach to several examples of kofun and examines how they were perceived, understood and used in various ways from the post-Kofun period to the very recent past.
Admission is free and all are welcome. Booking essential.
Date: 20 September 2012, 18:00
Venue: Hostry, Norwich Cathedral, Norwich NR1 4EH
Tel: 01603 624349
Fax: 01603 625011
Email: sisjac@sainsbury-institute.org
Web: www.sainsbury-institute.org
Organiser: Sainsbury Institute for the Study of Japanese Arts and Cultures