Thoughts on Habit: Kim Minae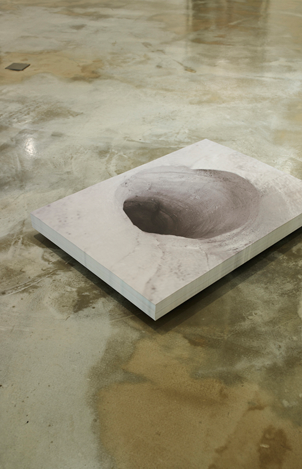 HADA Contemporary is pleased to present the first UK solo exhibition by critically acclaimed emerging artist Kim Minae (b. 1981). This exhibition aims to focus on capturing the artist's fundamental conceptual framework encompassing versatile sculptural and installation works in conversation with the artist self, objects, spaces and contexts within the boundaries of society. By inverting the relational function of the objects within designated context and presenting them to conflictions, she portraits the dilemma that we face in the social system highlighting the often forgotten, unseen and ignored. Kim's works are self-portraits and visual indicators of the contradictions that we overlook or fail to notice.
According to B. R. Andrews from The American Journal of Psychology 'a habit is a more or less fixed way of thinking, willing, or feeling acquired through previous repetition of a mental experience.' For Kim, the habit extends beyond this regional microscopic definition and epitomises inhibitions and conventions of the society that became accustomed to through fixing course of consciousness with repeated social experiences that we unknowingly accede and succumb to. The ensemble of the works generates rare interconnected narrative akin to an immaculate stage design where each works are in dialogue with the other and each elements in a work completes the work of the other. Through refreshing and atypical presentation and juxtaposition of images, texts and frames, she emphasises on the habit on how we see and perceive images and texts. As Lisa Le Feuvre notes that 'rather than producing a space of mediocrity, failure becomes intrinsic to creating open systems and raising searching questions: without the doubt that failure invites, any situation becomes closed and in danger of becoming dogmatic.' The works in this exhibition are unique in further conceptualising the concept of contradiction in the broader context of society as she detaches herself and objectifies, toys and manipulates texts, images and spaces as subject of restraints.
Kim Minae (b. 1981) lives and works in London. She received MA in Sculpture at Royal College of Art London and MFA and BFA at Seoul National University. Kim has exhibited internationally at National Museum of Contemporary Art Seoul, Plateau Samsung Museum of Art, Seoul, Doosan Gallery Seoul and New York, Gallery Hyundai Seoul, Kukje Gallery Seoul, Gwangju Biennale, Gyeongju National Museum, ICA London, Weißensee Kunsthochschule Berlin among others. Most recently she has been selected as 2013 Young Artist by National Museum of Contemporary Art Korea and 2011 Bloomberg New Contemporaries UK and awarded Kim Chong Yung Sculpture Award 2011, 2008 National Endowment Fund for Culture and the Arts, Arts Council Korea and 2nd Prize at 29th JoongAng Fine Arts Prize Korea.
Date: 17 October – 30 November 2013
Venue: HADA Contemporary, 21 Vyner Street, London E2 9DG