Tiny Objects can tell the Truth. British Influence on the Birth of Japanese Archaeology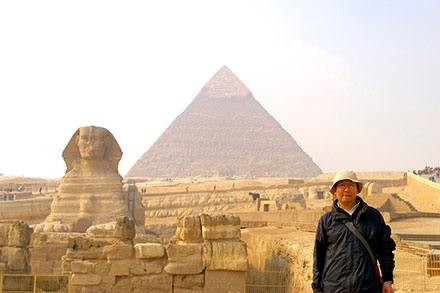 It was about one hundred years ago when the first department of archaeology was founded in Japan, at Kyoto Imperial University (1916). Kosaku Hamada, the first professor of archaeology, had studied the subject under Professor Flinders Petrie, the 'Father of Egyptian Archaeology', from 1913 to 1916 at University College of London.
At that time both imperial universities in Tokyo and Kyoto sent contributions to the Egypt Exploration Fund (now the Egypt Exploration Society), with which Petrie worked, and legally received finds excavated by the organisation in Egypt.
To mark the centenary of the relationship between Kyoto and London Professor Nakano made a study of about 1500 Egyptian objects over a seven year period, and published a catalogue of the Kyoto University collection. While conducting this research, he also identified distribution records of the finds and letters exchanged between UK and Japan in the archive of the Egypt Exploration Society. In this lecture, Professor Nakano will introduce the Egyptian objects sent to Kyoto and discuss the academic exchanges between the two countries.
Date: Monday 20 August 2018, 6.45pm
Venue: The Swedenborg Society, 20-21 Bloomsbury Way, London WC1A 2TH