Tohoku on Film – Two nights of films about the Tohoku region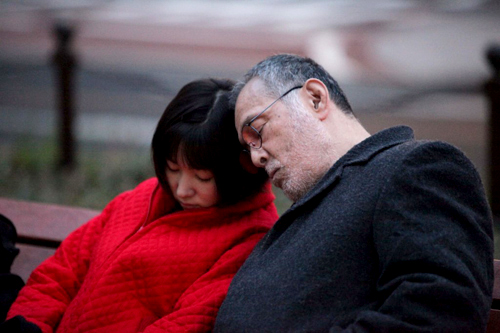 This September, The Japan Foundation has invited a Shishi-Odori (Deer Dance) troupe from the Tohoku region, an area devastated by the Great East Japan Earthquake, to the UK. They will bring their dynamic and lively performance to The Mayor's Thames Festival (8 and 9 September) as well as other venues outside of London, in order to demonstrate the revitalised culture which is still evident in Tohoku and to offer prayers to the victims and those affected by the earthquake and tsunami.
To mark their visit, The Japan Foundation will also hold two film nights, showcasing documentary and feature films about the region, which in different ways provide insights into life in Tohoku.
Monday 3 September 2012 – 6.30pm
Setting Sail from the Ruins (NHK / 2011 / 30 mins)
This documentary filmed in the fishing town of Ofunato, Iwate Prefecture, focuses on the local fishermen's efforts to resume their trade after the devastating damage of the Great East Japan Earthquake, taking the first steps by fishing from the debris-filled port were many boats had been washed away.
Can You See Our Lights? (NHK / 2011 / 48 mins)
Japanese summer festivals serve as a time to hold memorial services for the souls of the departed, and despite the damage of caused by the tsunami, this documentary shows the determination of the residents of Rikuzentakata, Soma, in maintaining tradition and carrying out their summer festival.
Tuesday 4 September 2012 – 6.30pm
Haru's Journey (Masahiro Kobayashi / 2010 / 134 mins)
Written and directed by Masahiro Kobayashi (The Rebirth), Haru's Journey is a road movie filmed in the Tohoku region before the devastation of the Great East Japan Earthquake, featuring an all-star cast including Tatsuya Nakadai (Kagemusha). Tadao is fisherman from Hokkaido who, upon his granddaughter Haru's proposal to move to visit his estranged siblings, embarks upon a journey to find a place to spend the rest of his days; a journey where Tadao looks back on his life and where Haru finds a new future.
Date: 3 September 2012 – 4 September 2012 from 6.30pm
Venue: The Japan Foundation, London