Tokyo's TOQUIWA Add Additional Headline Date to UK Tour: 24 November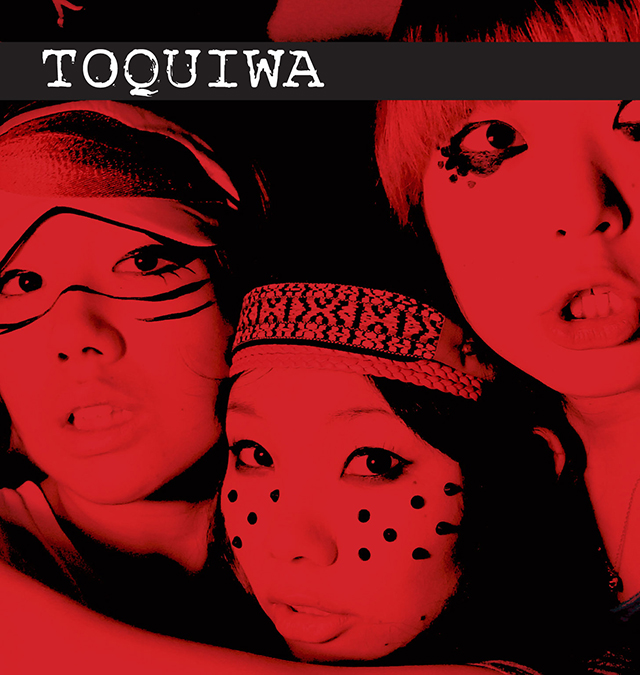 When: Saturday 24 November 2012 from 8pm.
Where: The Pipeline, 94 Middlesex Street, E1 7DA.
Tickets: £5 adv. (http://www.wegottickets.com/event/193456) / £8 door. facebook event page: https://www.facebook.com/events/219185061548860/
Tokyo all girl three-piece TOQUIWA have been tearing up the UK this month with their hi-energy J-punk while on tour supporting The Wedding Present. Now, due to popular demand, the support act have had to extend their time in the country to include one final farewell show – and this time they're headlining! Taking place on Saturday 24 November, TOQUIWA will storm the stage for one last time at The Pipeline, opposite Liverpool Street Station in London, as part of Japanese rock night Japan Underground. Tickets are on sale now from WeGotTickets.com for £5.
Formed in 1998 under a different guise, the band came third in the 2008 global battle of the bands. Then called The Pinky Piglets, their Trojan horse assault of cute moves and explosive punk rock riffs leave an imprint on all their audiences across the world. The band have already achieved great accolades; they've hosted their own radio show on one of Tokyo's largest stations, toured America, penned a song for a TV theme tune, played SXSW and have shared stages with punk rock legends Bad Religion, Guttermouth, Regurgitator and, of course, The Wedding Present.
"Of all the support bands we've ever had, I've never seen an audience blown away by the support band quite like TOQUIWA," David Gedge enthuses when discussing the band – and who can blame him? From the opening dynamite of single 'Tokyo Merry Go Round' it's clear that the band pair the riffs of Dinosaur Jr with the melodies of The B52s and add their own candy-covered sound. The band also pay homage to the label boss with a cover of Kennedy that has all the vitriol of the original but is, dare it be said, twice the fun!