Two Cultures United by Tea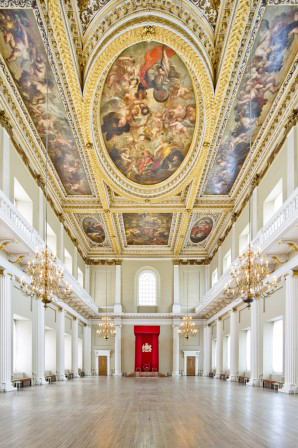 This Japan400 anniversary event and unique tea party will take place in the splendid setting of the Banqueting House, the Royal Palace built to celebrate the life and 'wise government' of King James I. Experience the atmosphere of the daimyo tea ceremony, described as a training for the mind of a samurai.
In the Main Hall, beneath Rubens' celebrated ceiling paintings, tea master Akira Matsura will perform a 400th anniversary dedication for King James I and for his own ancestor, the Lord of Hirado, who in 1613 welcomed the envoys sent by the King to establish the first English trading post in Japan. Enjoy a light-hearted entertainment exploring the surprising story of tea, and its power to unite East and West with its stimulating qualities and 'subtle charm'. Later, in the Undercroft, designed as a drinking den for King James I, taste fine teas from around the world, accompanied by scones and cream.
Date: Sunday 15 September 2013 (Doors open 2.15pm, programme begins 2.45pm)
Venue: The Banqueting House, Whitehall, London SW1A 2ER