'Visions of Paradise – the Japanese Garden in the UK' exhibition at the Garden Museum, London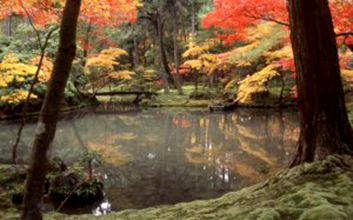 The exhibition, through images and text, tells the story of Japanese gardens and how the British have used what they have seen in Japan as inspiration to build Japanese-style gardens here. Covering the history and development of such gardens in the UK, the exhibition covers the following topics, with many high quality images and explanatory text:
1. The gardens of Japan – setting the context and describing styles and aspects of design that distinguish them from western gardens.
2. The Japanese garden in the UK – from early interest in the late 19th century to the renewal of interest over the last 20 years.
3. Cultural Borrowing – how ideas have been interpreted and 'borrowed' for the different conditions and cultural setting in the UK.
4. Gardens open to the public today – A selected list of gardens identified on a map of the UK with information and images of the more important ones.
Noadditional cost – Included in museum entrance fee
Date: 23 June – 13 September 2012
Venue: The Garden Museum, Lambeth Palace Road, London SE1 7LB
Tel: 0845 0944584
Web: www.jgs.org.uk
Organiser: Japanese Garden Society