Wa no iro – The Colours of Japan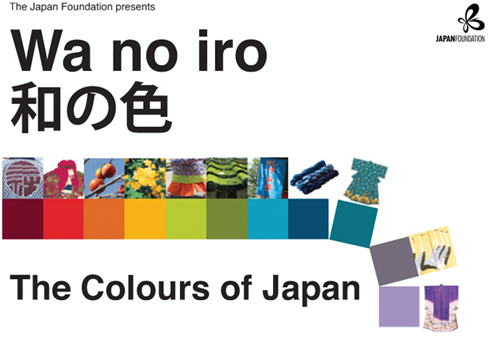 Wa no iro, the colours of Japan, hold a deep connection with nature. They are also a representation of the tastes, lives and values of the Japanese throughout the centuries. Inheriting the Japanese spirits such as wabi sabi, the names of the colours do not simply serve to distinguish; rather, they are an icon of the sensitivity of Japanese humour, irony, respect and hope.
The Japan Foundation has invited Yuko Hayasaka, editor-in-chief of the Visual Design Institute, to introduce the colours indigenous to Japan. Through her illustrative talk, Hayasaka will explore Japanese culture through colour, identifying what nuance and meaning each one holds and how they have been adopted in various aspects of culture, including literature.
Date: 15 February 2013 from 6.30pm
Venue: The Japan Foundation, London