Watch Me Move – On the Big Screen Studio Ghibli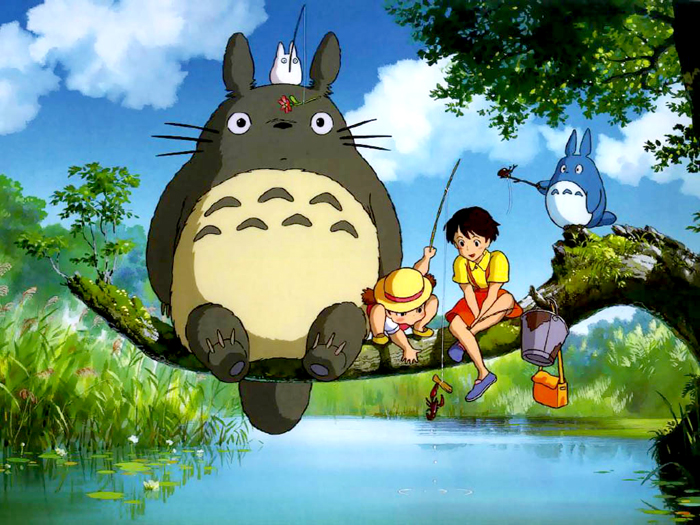 Date: 6 – 31 July 2011
Venue: Barbican Cinema, Silk Street, London EC2Y 8DS
Tel: 020 7638 8891
Web: http://www.barbican.org.uk/film/series.asp?id=1006
Organiser: Barbican Cinema
Fans of anime and newcomers to the genre alike can expect a real treat this summer as Barbican Film presents Watch Me Move – On the Big Screen, a special animation season. The programme explores the work of some of the world's most influential filmmakers including Japan's Studio Ghibli (6 – 31 July). It is a showcase for brand new films such as Studio Ghibli's latest film, Arrietty, as well as classics from Japan, and around the world.
My Neighbour Totoro (1988)
Ten years after bringing Studio Ghibli to London for the first time, Barbican Film celebrates their groundbreaking work with a programme of rarely-screened gems such as Grave of Fireflies (1988), Nausicaa of the Valley of the Wind (1984) and Porco Rossi (1992) as well as their latest release, Arrietty (2010), and their better-known titles such as My Neighbour Totoro (1988), Princess Mononoke (1997) and Spirited Away (2001).
Complementing the animation season, Barbican Art Gallery will be displaying the animation exhibition Watch Me Move – The Animation Show, which explores the relationship between animation and film, from 15 June to 11 September.
For a full schedule, visit http://www.barbican.org.uk/film