Who is Mr Satoshi – Book Club with author Jonathan Lee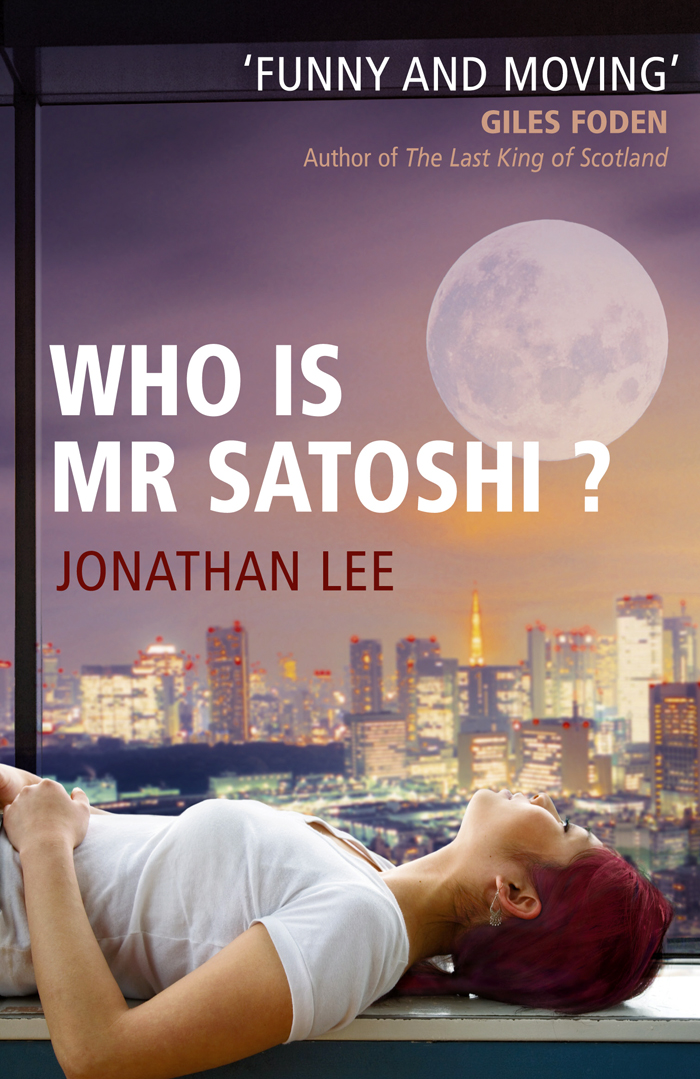 Date: Monday 11th July 6.30 pm
Venue: The Garden Room, The Oriental Club, Stratford House, 11 Stratford Place, London W1C 1ES
Free event, booking recommended by 7 July. Submit the online booking form or contact the Japan Society office on: 020 7828 6330 (Please note that Oriental Club rules require gentlemen to wear a jacket and tie)
Advance copies of the paperback available from the JS at £7.99 + £2.50(aprox.) postage and packing.
The Japan Society book club welcomes Jonathan Lee in July, to coincide with the release of his successful debut novel Who is Mr Satoshi? Jonathan will read from the book, and talk about his experiences in Japan, the novel and its inspiration, in an informal discussion with participants. All are welcome; you do not need to be a regular book club attendee.
'One afternoon last October, on the concrete of her patio garden, my mother had a fall. That was the last time I really had any options'.
Reclusive photographer Rob Fossick, having never recovered from the tragic death of his wife, has come adrift both from society and his creative urge. But when his mother, who has for some time been suffering from dementia, suddenly dies, he is presented with an intriguing and entirely unwanted problem to solve – minutes before her death, Rob discovers that his mother was hoping to deliver a package to an enigmatic character called Mr Satoshi, but the name and the contents of the parcel are shrouded in mystery.
Jonathan Lee was born in Surrey in 1981. He graduated from the University of Bristol with a First in English Literature and then, after spending some time living in South America, went on to become a solicitor at a City law firm. In 2007 he was posted to the firm's Tokyo office, and during his time there became increasingly interested in Japanese culture and history. On his return to London he began writing his first novel, Who is Mr Satoshi?
'Funny and moving, Who Is Mr Satoshi? introduces another newcomer who will catch prize judges' attentions. Set in Japan, it concerns Rob Fossick, an English photographer who has been unable to work since his wife died. When his mother, too, is suddenly killed, he discovers she has left instructions that he must deliver a package to a mysterious Mr Satoshi in Tokyo. Lurching from crisis to crisis as he stumbles drunk and weeping through a strange culture, he engages the help of a pink-haired Japanese girl and a former sumo wrestler. Fossick (a great name for someone on a quest) eventually unravels a mystery stretching back to the time of the Allied occupation.'
Giles Foden
'Compelling, funny and beautifully written, this novel is one of those rare treats – a book you won't want to put down'
Jennie Rooney
'Jonathan Lee paints an exhilarating portrait of modern day Tokyo in limpid, intelligent prose as we accompany his narrator along his wildly labyrinthine voyage through the city.'
Chloe Aridjis
'an elegant and incisive examination of how history and our perceptions of the world are partial, filtered, and continually revised.'
Observer
'gripping.'
Metro