Win two flights to the Honeymoon Island of Jeju-do!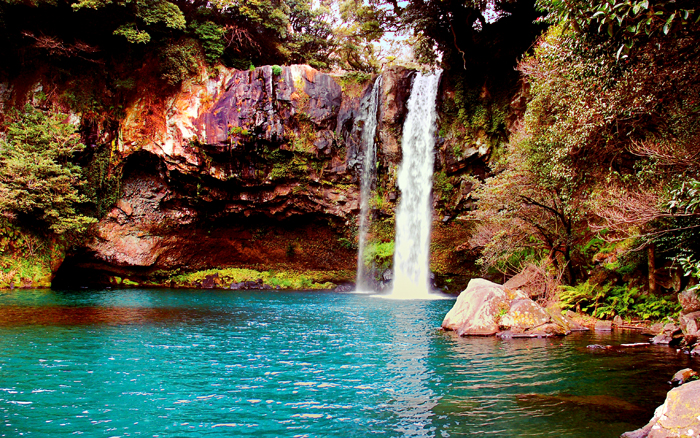 Competition Dates: 20Apr-20May 2011
The Korean Cultural Centre UK with the Korea Tourism Organisation and in partnership with Asiana Airlines is celebrating the Royal Wedding by offering you a chance to spend your Honeymoon on the delightful Island of Jeju.

(How to Enter the Free Competition:'Plan your Honeymoon on Jeju Island')
1. To be in with a chance of winning two Return Flight Tickets from London to Jeju-do:
please draft an itinerary for your 'Dream Honeymoon' on Jeju Island detailing what you would like to do on Jeju, where and why.
Send us your 'Dream Honeymoon Itinerary' by 5 pm 20th May 2011 and don't forget to include your and your partner's contact details with a recent photograph of you together.
Email you entry to: info@kccuk.org.uk
2. Tie-breaker:
Complete this sentence using 50 words or less:
I would like to spend my Honeymoon on the Island of Jeju
because…………..

(Prize)
1st Prize: Two Return Flight Tickets to Jeju Island for the winning Couple.
2nd Prize: 2 Couples will each win an ornate, hand crafted Korean Jewellery Box.
3rd Prize: 5 Runner's Up will receive a USB Stick.

(About Jeju Island)
1. Jeju Island is a very popular Honeymoon destination. Jeju has scenic beaches, waterfalls, cliff-walks and ancient caves. The very mild weather makes Jeju the ideal holiday destination.
2. On Jeju most sports are catered for; everything from pony-trekking to downhill skiing.
3. Jeju is also famous for its very brave Diving Women, who in a tradition dating back 1,700 years harvest Shellfish and seaweed from the seabed.
4. Jeju is located southwest of the Korean peninsula. A self governing province of Korea and premier tourist destination, it is known as Asia's 'Honeymoon Island'. For information on Jeju, visit here or log on to:
5. Jeju has also made the final short list of nominations to be one of the New Seven Wonders of Nature; an initiative led by the Swiss based non-profit New7wonders Foundation.
Further information about the voting for Jeju, please visit,
-All competition applicants must be over 18 years of age. (As of 20th May 2011)
-All applicants must be within a couple, planning to get married/civil partnership in the near future.
-The two return flights tickets are from London to Jeju Island via Seoul's Incheon Airport.
These tickets are for economy seats and are not transferable for any other destination, between people or for cash.
All applicable taxes MUST be paid by the winners prior to departure.
-Winners of the competition must be willing to have their name and photograph published on the KCCUK, Asiana Airlines, and KTO websites.
-All flights must be used within 12 months.
-All winners(Couple) must be avaliable to collect their prizes in
person.