Yuri Suzuki: 'Garden of Russolo'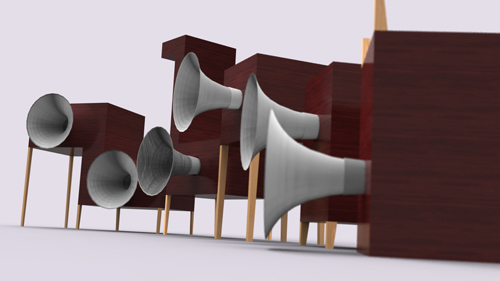 'Garden of Russolo' is a new exhibition by Yuri Suzuki, presented by the ICN gallery. The exhibition is an interactive installation of voice activated sound works known as 'White Noise Machines', and will be displayed at the Victoria and Albert Museum during Digital Design Weekend as part of the London Design Festival 2013.
Yuri Suzuki is an artist who explores the sound and design by developing devices under the theme of the relationship between music and people. The project seeks to 're-design sound shapes' by reconsidering ordinary sounds or noises that we are used to hearing.
Date: 13 September 2013 – 22 September 2013
Venue: Victoria and Albert Museum, London